More efficiency and traceability
How up2lims optimizes your processes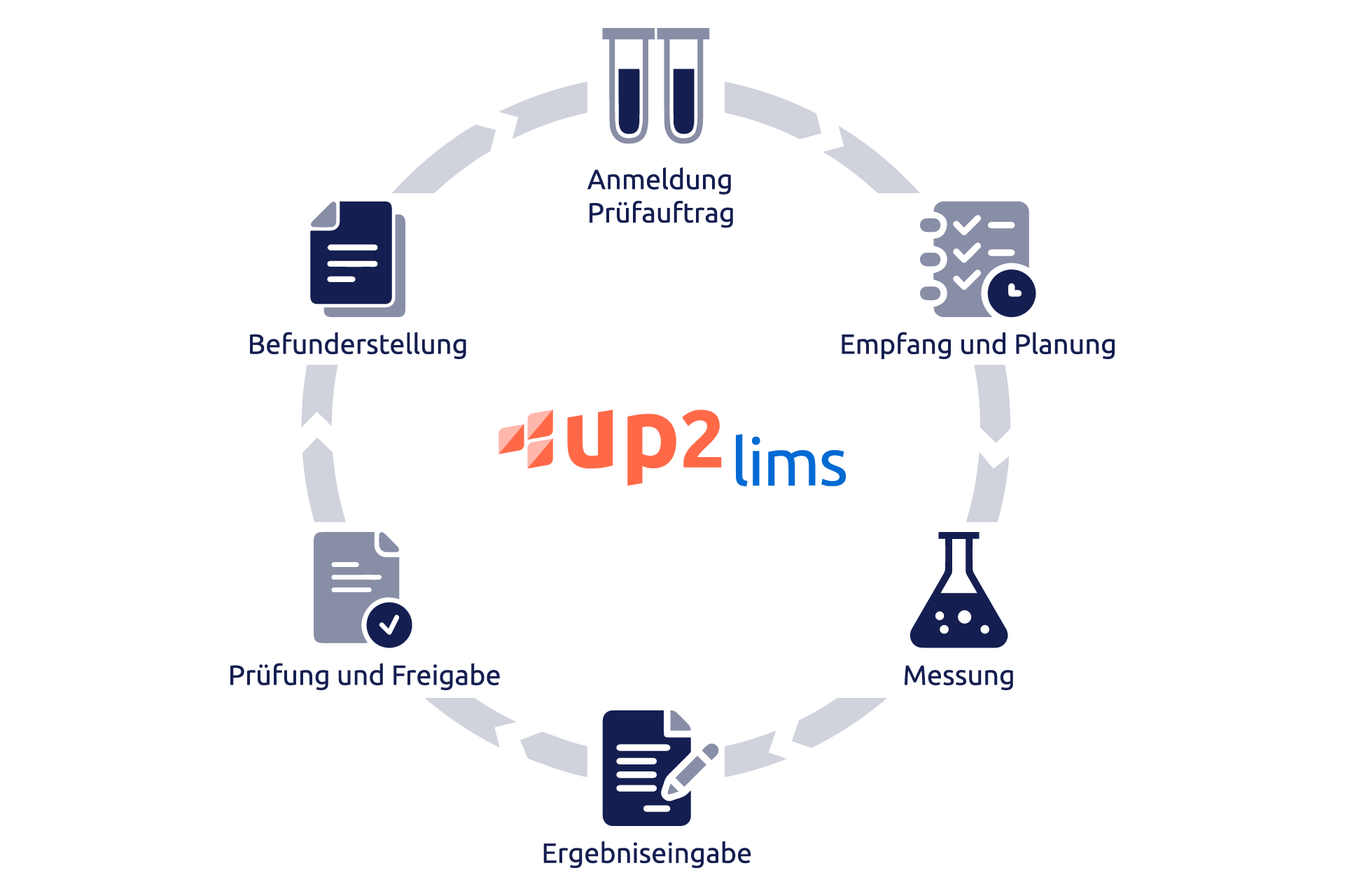 Registration test order
up2lims offers you the possibility to register your test order in different ways:
Manual
Automatic (e.g. time-controlled)
About interfaces
For each order type, a separate login workflow can be created in up2lims, in which the following criteria are defined:
Life cycle
Required information
Name rule
Follow-up actions (report generation, label printing)
You can see all relevant information about the test order at a glance in the test order overview.
The defined test scope can be added during order registration. This is displayed in a separate area in the test order overview and can be customized at any time.
Reception and planning
In the logon workflow, you can specify whether a test job must be received. Reception can be performed for one or more test jobs at the same time.
The integrated barcode function enables reception even by scanning a barcode. Plan the execution of the test order and assign a processor, target date and priority.
Measurement
Through our integrated document management, up2lims can provide the laboratory technician with the required work instruction for the execution on a daily basis. In addition, the integrated LES supports the documentation and step-by-step implementation of the measurement.
Result input
Results can be recorded manually or via an interface to the instrument. Connecting instruments via interfaces can reduce input errors and save time.
In the interface for manual results recording, not only results can be entered, but also, among other things, the following information can be taken:
Defined limit values (test and if violated, highlighted in color)

Change history (audit trail)

Comments
Once all relevant results have been recorded, the predefined calculation formula for a result is automatically executed.
Testing and release
A configurable release process offers you the possibility to introduce a multi-level release (e.g. dual control principle) up to the review level.
When releasing inspection orders, the adjustable interface displays all relevant information at a glance.
Findings
If a certificate of analysis is to be generated after approval, this can be set in the logon workflow.
up2lims provides you with pre-built standard reports and labels. These can be customized as needed using the integrated design tool. Of course, you can also recreate your own report.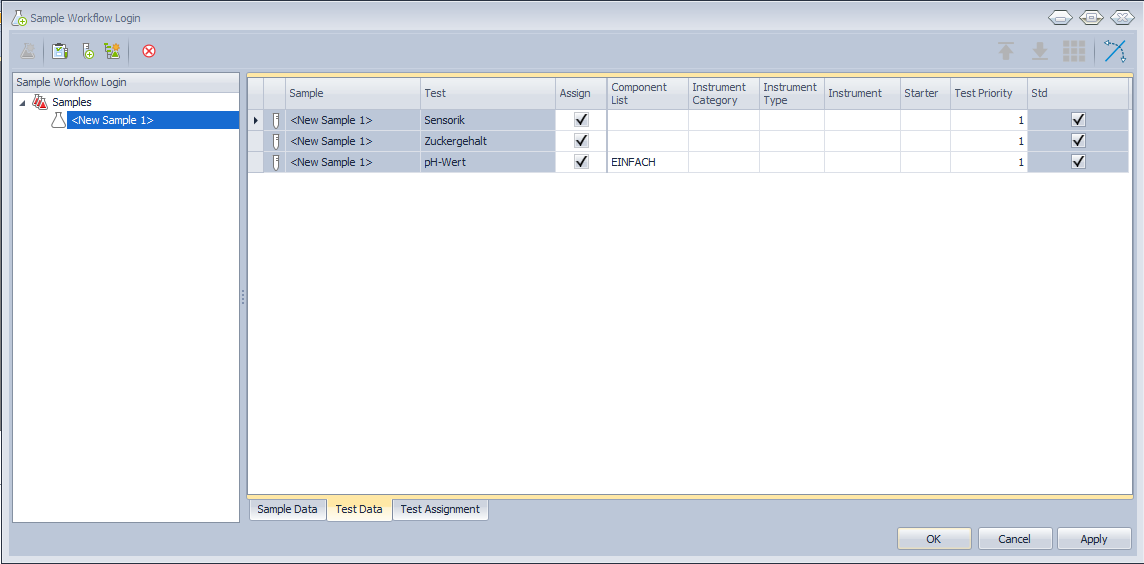 Defined test scope for a test order
Results recording interface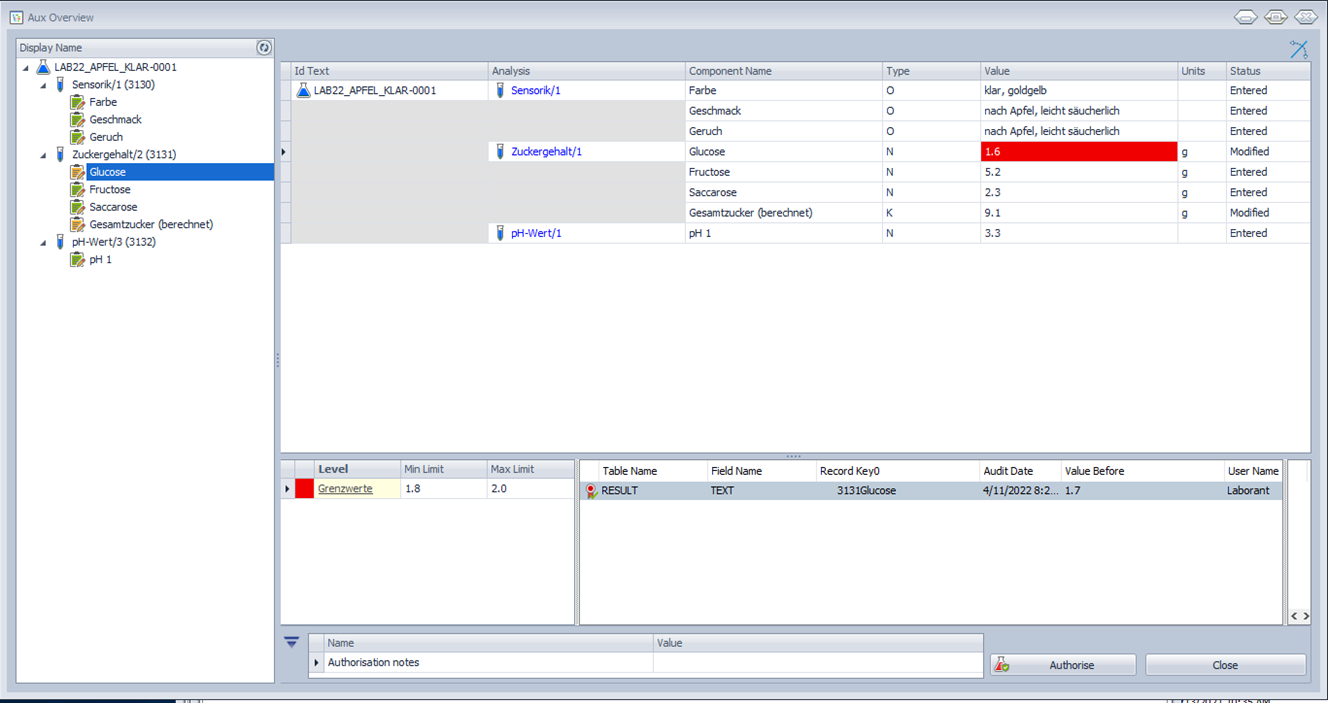 Example analysis certificate